Every website requires updates and maintenance once in a while. And sometimes, to do this, you have to take your website offline.
However, when you try to make changes to your website, it can become buggy for visitors and full of errors.
To avoid a bad visitor experience, you can put your website in maintenance mode with the help of WP Maintenance.
The WP Maintenance plugin allows site administrators to close the website for maintenance, set a temporary page, and enable "503 Service temporarily unavailable".
If you want 1st class features, millions of free images, and pre-made themes look no further because WP Maintenance has it all.
This plugin allows you to easily customize the look of your maintenance page, add a logo, background image, and text, and select the color.
It helps you create a beautiful maintenance page in just minutes and provides outstanding SEO results. If you want to know more about various WP Maintenance Features, keep reading.
WP Maintenance Features
1. Page Builder
The WP Maintenance drag&drop builder is simple to use. It does the job fast because it only has the features you need. This page builder is user-friendly and fast, without unnecessary features and long manuals.
2. Centralized Dashboard
Managing everything is hard work, but WP Maintenance makes managing easy.
With the help of the WP Maintenance centralized dashboard, you can have everything in one place. It allows you to manage your brands, sites, purchases, and licenses from a single location. This feature will help you save time and stay organized.
3. 1st Class SEO Setup
Good SEO is crucial, so you should start thinking about it before you start building your site. The WP Maintenance SEO setup allows you to optimize the site even if it has little content. You can Use the SEO Analysis Tool to improve weak areas and the success of your website.
If you don't want to lose SEO juice, WP Maintenance is here to help with a remarkable set of built-in SEO tools.
4. Easy Client Access
While you make changes on your website, your employees and clients are the only ones who should be able to see it.
WP Maintenance offers the Secret Access Link feature. This feature gives you an easy way to show the site to clients and employees.
Another way to do this is to whitelist selected IP addresses.
This feature grants access only to those who are supposed to have it and helps you avoid privacy issues.
5. Collect e-mails Easily
WP Maintenance supports webinars, CRP, Zapier, marketing software, and most autoresponders. It also helps push subscribers into them.
This will make getting in touch with companies and customers fast and easy.
6. Full Rebranding
A great-looking website and logo are guaranteed to bring in traffic.
With WP Maintenance, you can change your logo, colors, text, and plugin name without doing any coding.
You can make all the edits right from the dashboard.
7. Premium Images
Finding free images that are also HD can be a hassle.
WP Maintenance allows you to search through millions of free HD images. You can use these images for your page in a few clicks, and they are guaranteed to give your page a great, polished look.
8. Remarkable Themes
WP Maintenance PRO offers a wide range of themes created by designers and copywriters. We offer themes for all types of sites. So if you are looking for something specific, you will find it here. Some examples of themes we offer are; analytics, business, fashion, gaming, e-shop, marketing, and many more. You can also adjust already existing themes to your liking and create new themes from scratch.
If you want to stand out, our ready-made themes can help you.
9. Top-notch Customer Support
The WP Maintenance Staff are mostly devs that helped create the plugin. This staff is friendly and gives valuable advice. If you want professional help and nothing but the best, the WP Maintenance staff truly delivers.
Conclusion
WP Maintenance is easy to use and has all the features you need. So if you want to create a beautiful maintenance page in just minutes and achieve outstanding SEO results, look no further.
Alternatives
Other great plugins we recommend are:
Coming Soon & Maintenance Mode is easy to use and offers more than 2 million free HD images, eye-catching themes, filters, and rebranding. If you are looking for a simple plugin, it's easy to use and has all features you need.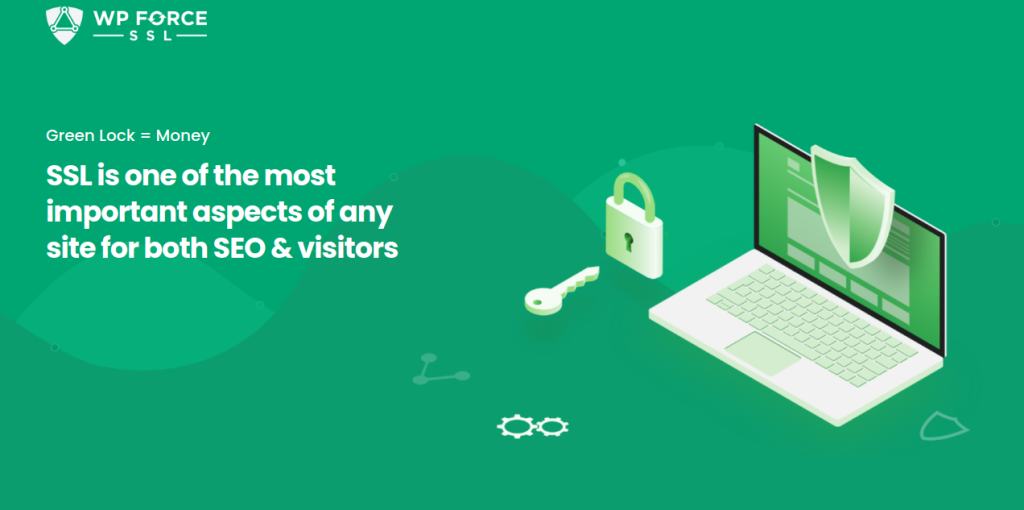 WP Force SSL redirects insecure HTTP traffic to secure HTTPS. It also fixes SSL errors without any coding. It has all the features needed and is user-friendly.